PRETTY MODERN STYLE GENUINE DIAMOND CLUSTER RING 18CT GOLD WITH VALUATION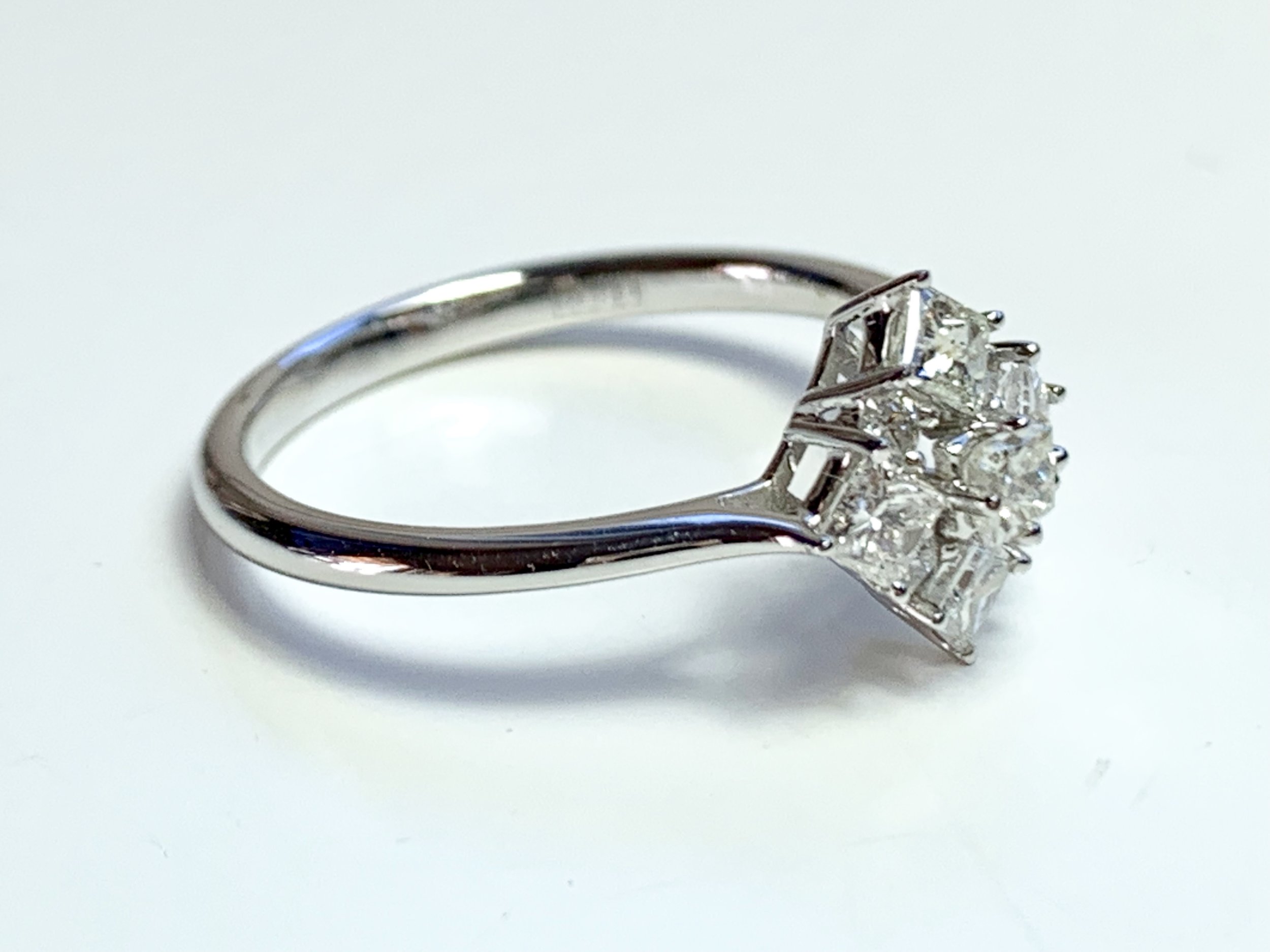 PRETTY MODERN STYLE GENUINE DIAMOND CLUSTER RING 18CT GOLD WITH VALUATION
Pretty Genuine Diamond Ring
This ring features 5 x Princess Cut Diamonds and 4 x Round Brilliant Cut diamonds set in a diamond shape. The Diamonds weigh well over half a carat (.69ct) and they are set in 18ct white gold, stamped 750 (solid, not plated or filled). The Diamonds range in clarity from SI1 to I and colour G-K as assessed by the independent valuer. The centre diamond is slightly yellow which you can see in the photos, but it's not as pronounced in real life.
The ring weighs approximately 2.72 grams and it is a size N1/2 which can be easily resized by your local jeweller.
We offer a 7 day money back guarantee (terms and conditions are on our About Page). We accept Paypal, credit card & EFT as payment options. We will cover insured post to anywhere within Australia.