ART DECO STYLE GENUINE RUBY DIAMOND HOOK EARRINGS VALUATION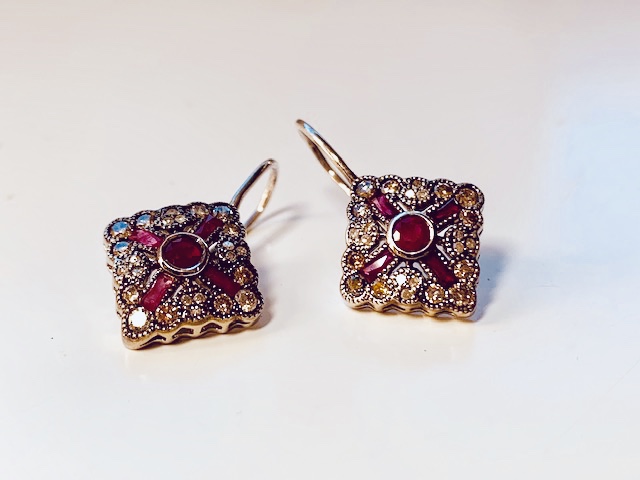 ART DECO STYLE GENUINE RUBY DIAMOND HOOK EARRINGS VALUATION
These earrings feature .80ct of Rubies set with .86ct of Diamonds.
The Rubies are a combination of Round Cut and French Cut and they form a cross. They are 'purplish-red' in colour and they are clean and clear. The Rubies have been clarity enhanced.
The 48 Diamonds are lower quality, they are graded TLB (tinged light brown) and I1-I3 clarity. The setting is solid Sterling Silver and they are brand new replicas.
The earrings measure approximately 24mm long and they have simple Shepherds hooks. Together they weigh 4.16 grams.
An Australian Valuation Certificate is included in the sale with a Retail Replacement Value of AUD2,140.
We offer a 7 day money back guarantee (terms & conditions are on our 'About' page). We accept Paypal, credit card & EFT as payment options. We will cover Express Post or Courier delivery to anywhere within Australia free of charge.
sale