SOLID 5.00CT CARAT GENUINE DIAMOND TENNIS BRACELET 14CT GOLD WITH VALUATION AS PICTURED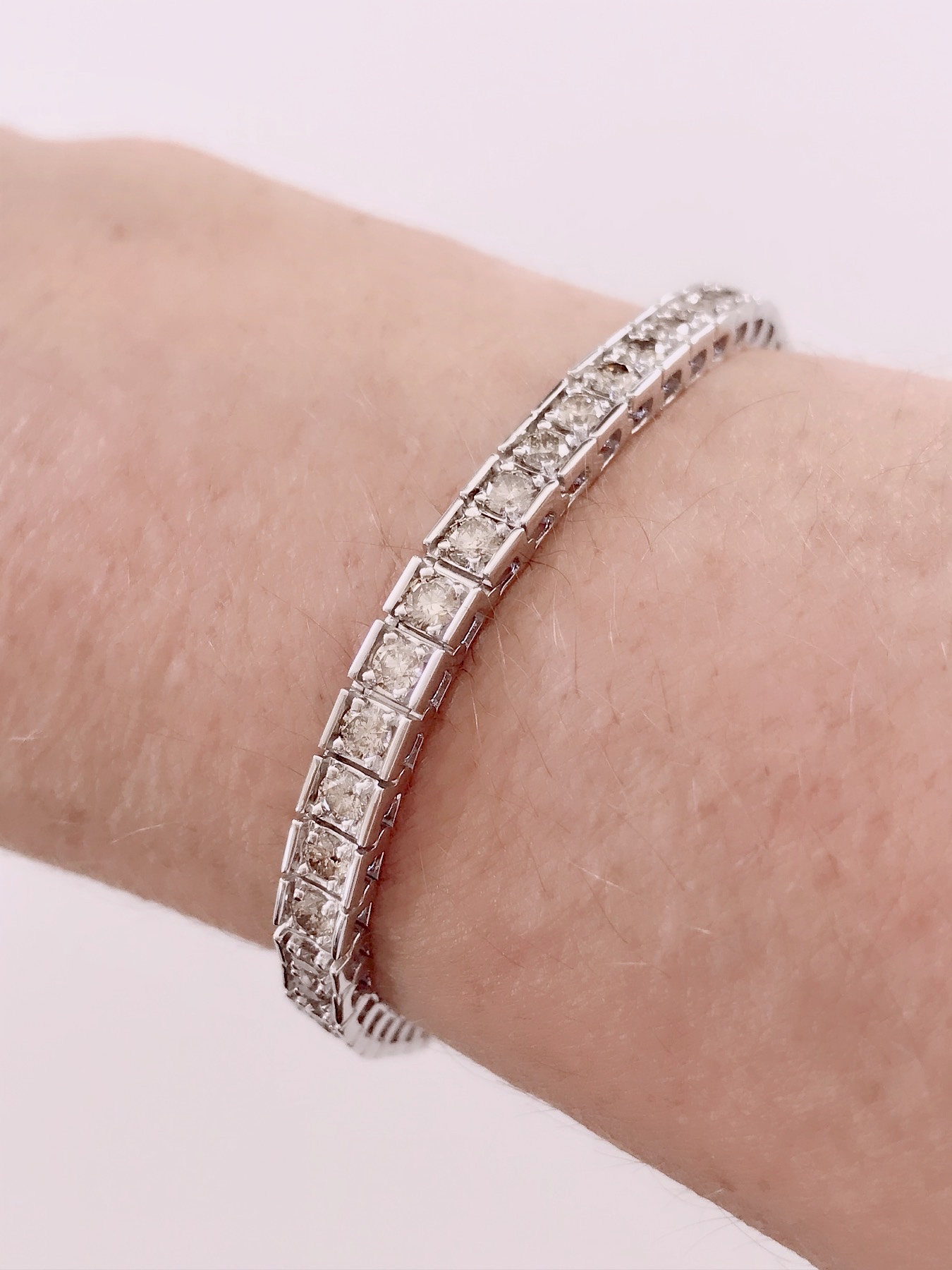 SOLID 5.00CT CARAT GENUINE DIAMOND TENNIS BRACELET 14CT GOLD WITH VALUATION AS PICTURED
A Stunning 5ct Diamond Tennis Bracelet
Very Sparkly Diamonds on offer here!
Featuring over 5 carats (5.01ct) of sparkling diamonds set in 14ct white gold, this is a very solid and well made bracelet. Each diamond is securely claw set and the bracelet has 2 x figure 8 safety clips, so you can wear it with confidence every day!
There is a total of 51 x diamonds in this piece that measures approximately 18cms long, so it will fit a medium to large wrist and it can be easily altered for ladies with a small wrist or let it dangle.
Some of the diamonds in this bracelet are slightly tinged brown and they are graded I1-I2 and colour N-P, but as you can see from the photos, it looks amazing and still has plenty of sparkle. So, if you're looking for a large, inline tennis bracelet at a reasonable price, then you must consider this.
It is brand new & it weighs 14.76 grams!
The sale includes an Australian Valuation Certificate with a Retail Replacement Value of $12,370. I suggest you check out the prices in stores, and then rush back here for a true bargain!!
It will be sent in a gift box via Express post free of charge within Australia.
RETURNS
WE HAPPILY ACCEPT RETURNS WITHIN 7 DAYS OF RECEIPT FOR ANY REASON. PAYPAL, EFT & CREDIT CARD ARE ALL PAYMENT OPTIONS.