UNIQUE ART DECO STYLE NATURAL AQUAMARINE DIAMOND DROP EARRINGS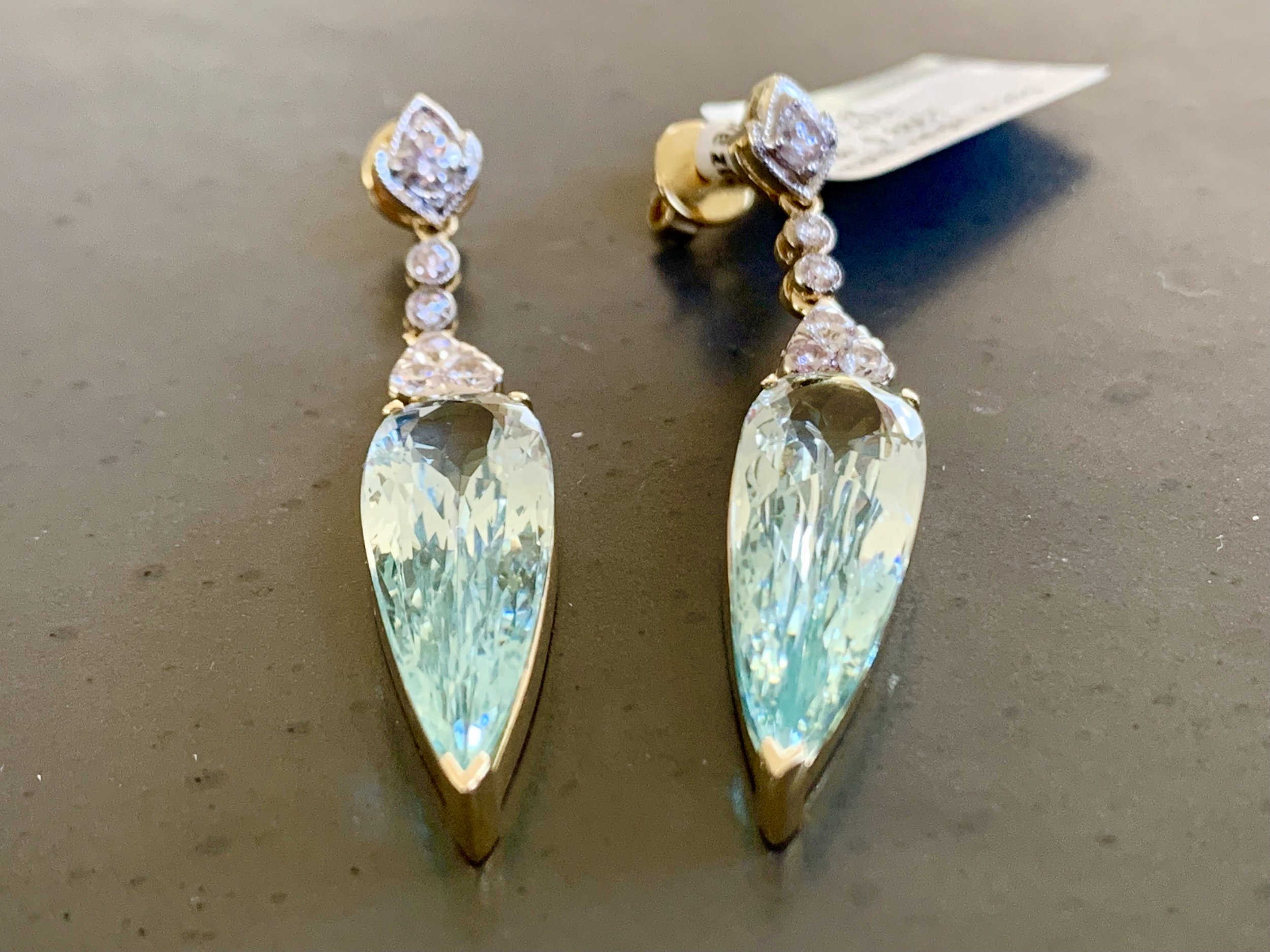 UNIQUE ART DECO STYLE NATURAL AQUAMARINE DIAMOND DROP EARRINGS
AMAZING & UNIQUE NATURAL AQUAMARINE & DIAMOND EARRINGS
It was very difficult to do these stunning earrings justice in the photographs. They feature 12.43ct of Aquamarines set with over 3/4 of a carat of Diamonds (.86ct). They are beautifully made and they dangle and swing elegantly from the ear. I am in love!
The Aquamarines are 'light bluish/grey' and they are as clear as glass. There are 12 lovely Diamonds that are set in the mount above the Aquamarines. They are assessed as approximately SI1 and colour H-J The setting is 9ct Yellow Gold and their overall look is really stunning. They are brand new replicas and they are a one-off that won't be repeated.
The earrings measure approximately 5cms long and they will draw attention from across the room! Together they weigh 8.25 grams. They come with the makers tag that confirms the weights of the gemstones.
We offer a 7 day money back guarantee (terms and conditions are on our 'About' page. We accept Paypal, credit card & EFT as payment options. We will cover Express Post or Courier delivery to anywhere within Australia free of charge.