GENUINE HALF CARAT .50CT G/H DIAMOND BANGLE BRACELET 18CT GOLD VALUATION AS PICTURED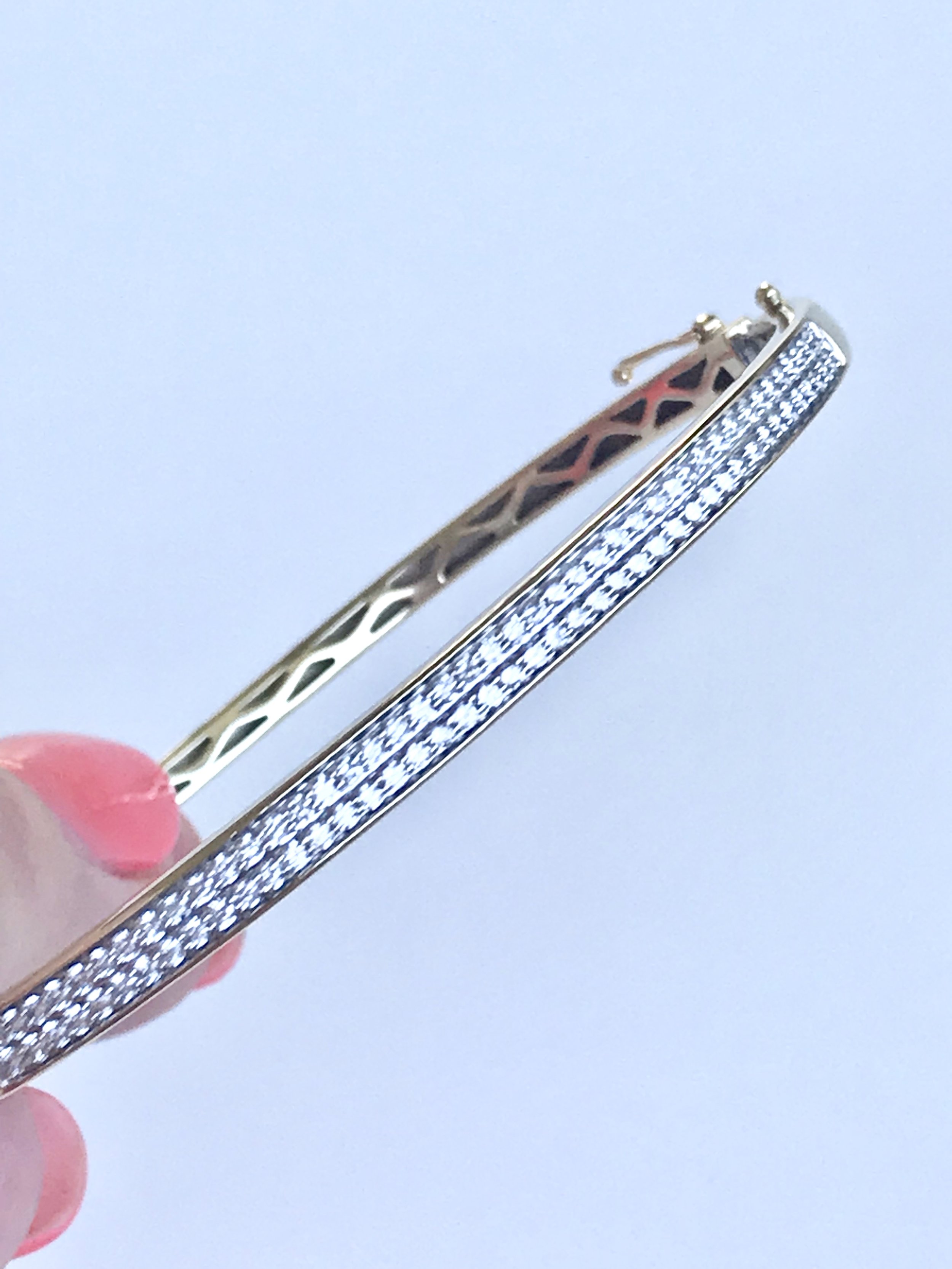 GENUINE HALF CARAT .50CT G/H DIAMOND BANGLE BRACELET 18CT GOLD VALUATION AS PICTURED
SPARKLY GENUINE DIAMOND BANGLE 18CT GOLD
This bangle features high quality, sparkly white diamonds. There are 86 diamonds set across 2 rows in 18ct yellow gold and stamped 750 (solid, not plated or filled). Each diamond is securely bead set and the bracelet has 2 x figure 8 safety clips, so you can wear it with confidence every day! Being oval in shape, the bangle measures approximately 7cms x 5.5cms in diametre and it would fit small, medium and moderately large wrists.
The diamonds in this bracelet are super sparkly and high quality. They are white in colour (G-H) and they are graded SI-I1. It is brand new & it weighs 11.86 grams (18ct).
The sale includes an Australian Valuation Certificate with a Retail Replacement Value of $3,800. I suggest you check out the prices in stores, and then rush back here for a true bargain!!
This bracelet looks amazing in real life ... and it would make a precious gift!
It will be sent in a gift box via Express post free of charge within Australia. We offer a 7 day money back guarantee on all items and accept Paypal, EFT and credit card as payment options.